ABOUT EBBERTS SEEDS
We're Ebberts, a corn, soybean, and wheat seed and herbicide supplier based in Covington, Ohio. Our family-owned business is focused on Ohio and Indiana and we're known for having impressive seed performance within our footprint that delivers unmatched ROI potential for our customers.
We've done this because we're farmers ourselves and we appreciate accuracy and confidence in a seed and chemistry portfolio. Our seed portfolio is selected specifically for Ohio and Indiana's diverse soil types and growing environments. We know this area well and offering genetics and traits that can deliver elite yield performance is a top priority for us.

Products aside, if you're just learning about Ebberts you should know the reason we've been here for almost eight decades is that each generation of our family has given exceptional service to our customers. We're easy to reach and easy to work with. We make decisions quickly without layers of management and simplicity is one of our favorite things.
Simply stated, we think we're right for Ohio and Indiana. We're right for your farm. Our history, our products, and our family's commitment to serving our customers needs have kept us going strong in a confusing marketplace. To learn more about what Ebberts has to offer for your farm operation, stop in to one of our two locations or give us a call.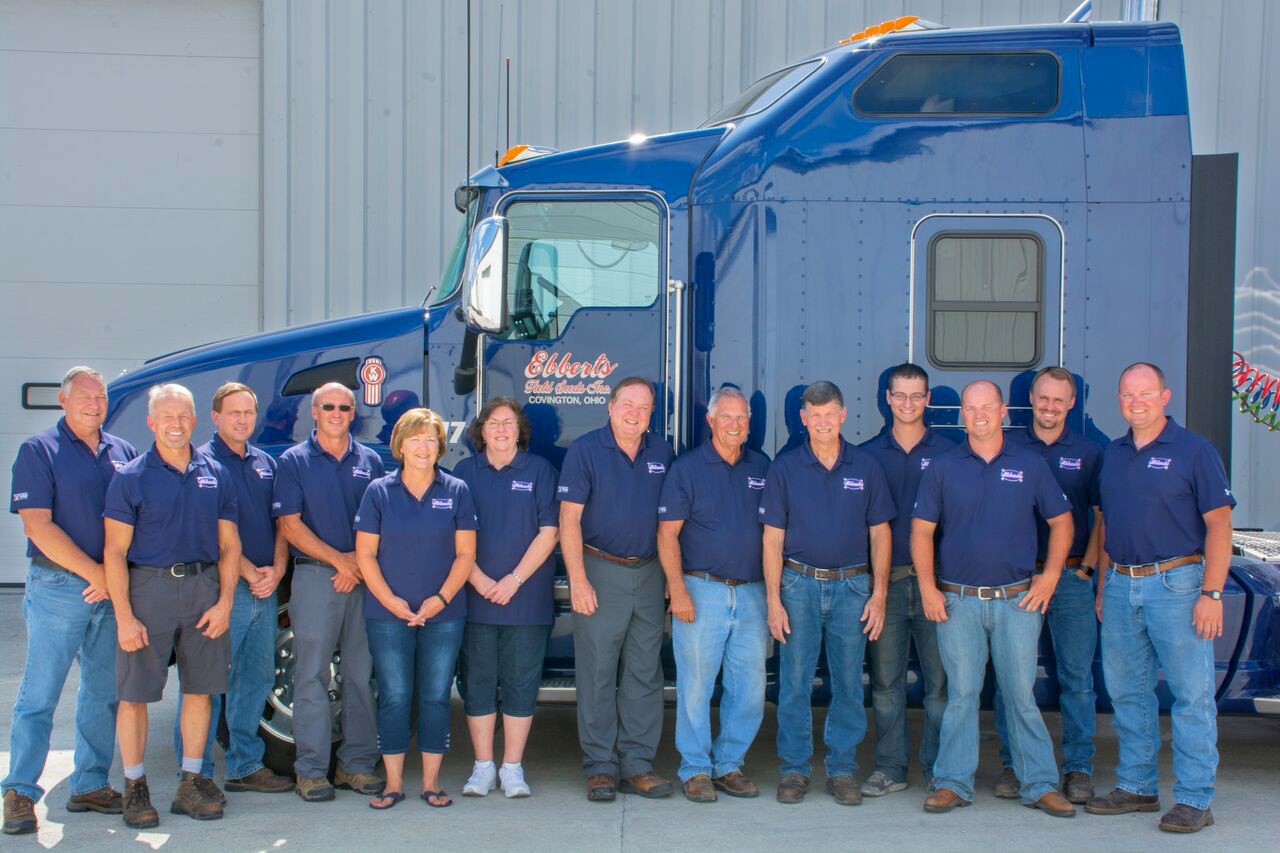 Left to Right: Rick Wackler, Mark Brandt, Doug Justison, Kenny Angle, Cindy Kenworthy, Marlene Thoreen, Owners – John Suber, Dale Kenworthy, Fred Kenworthy, Brian Miller, Brett Kenworthy, Chris Suber, Brandon Kenworthy.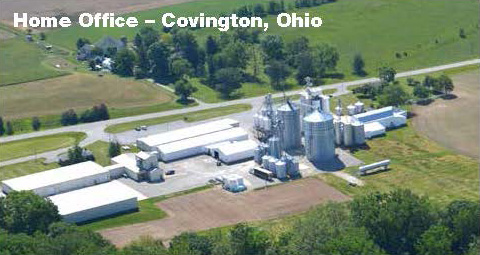 Home Office
6840 North St. Rt. 48
Covington, OH 45318
Phone: 937.473.2521
Fax: 937.473.3710
Email: [email protected]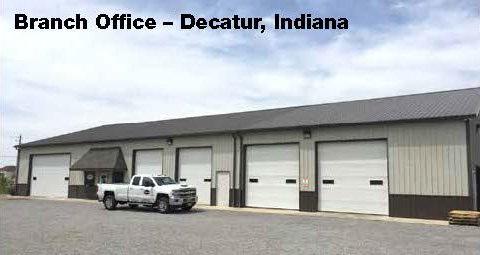 Branch Office
2780 Patterson Street
Decatur, IN 46733
Phone: 260.728.2007
Fax: 260.728.9683
Email: [email protected]
At Ebberts, we plan on staying ahead of all this by simply doing what we've always done:
FOCUS: Our focus is Ohio and Indiana, period. Not Nebraska, Iowa or Wall Street. We're not interested in hybrids that perform well everywhere. We're interested in hybrids that are outstanding on the soils and in the environment we serve.
COMMITMENT: For more than 80 years my family has been committed to farmers in Ohio and Indiana and to the highest level of service and support we can give. We do what we say when we say. It's that simple. Some may call that old school but with the rapid advances and complexities of agriculture today, we think that partnership is more important than ever.
PERFORMANCE: If we don't deliver results where it matters most — helping you do what you do, there's no point doing what we do. Don't let our down- to-earth local focus fool you. When you buy an Ebberts product, you're getting leading and proven products, the same genetics and trait packages you'll get with the nationals but in hybrids and varieties carefully chosen and tested to perform right here. You're also getting a team that is fully up to speed on advances in farm management that will enable you to be more successful. In short, you'll get premium performance, without the premium.
I'd like to thank our returning customers for their business and, even more importantly, their trust. If you're considering us for the first time, I hope you'll join the team, and I am confident we'll exceed your expectations.
Sincerely,
Chris Suber
Seed Product Manager