We're Ebberts, a corn, soybean, and wheat seed and
herbicide supplier based in Covington, Ohio.
For the last 80 years, our sole focus has been on servicing the needs of the Ohio and Indiana farmer.
Our seed portfolio is positioned and bred with eastern bias for Ohio and Indiana's diverse soil types and growing environment. We're small enough to get questions answered quickly yet large enough to provide elite seed genetics with the latest technology.
---
We Promise Advanced Science.
We have long standing relationships with the seed industry's top breeding programs and trait suppliers.
Our staff works hard to stay on the cutting edge offering the latest genetics and seed technology. We are agile and open-minded while constantly researching and acquiring the most current varieties and options for our growers.
---
We Promise Proven Performance.
Ebberts is known for yield performance from countless top finishes in independent yield trails and win after win in field side by sides.
We've built a legacy of high quality, top-yielding seed genetics that are perfect for the Ohio and Indiana farmer. At harvest, our performance will confirm your confidence in our products and help shape the criteria for your future selections.
---
We Promise Exceptional Value.
Our fundamental principle: Offer premium products and services without the premium prices.
We don't expect you to use our products because of free trips and other gimmicks but rather because you are confident you have selected just the right products. We keep it simple, NO haggling over price and NO games. Our traditional Midwest values are the basis for our industry leading customer service. The relationships we forge with our growers are displayed in the loyalty they have for the Ebberts brand.
---
We're a family-owned business.
Focused on Ohio and Indiana and we're known for having impressive seed performance within our footprint that delivers unmatched ROI potential for our customers.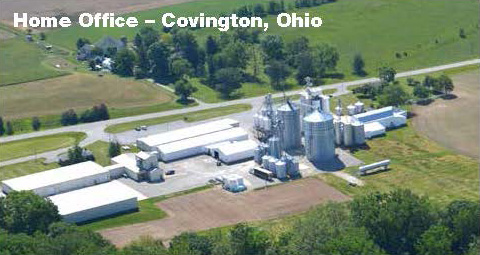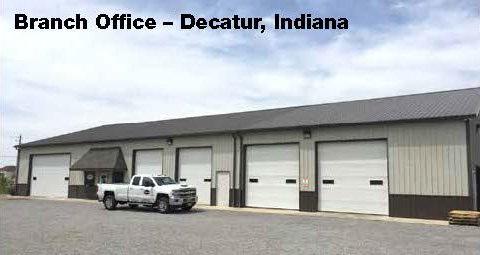 At Ebberts, we plan on staying ahead of all this by simply doing what we've always done:
FOCUS: Our focus is Ohio and Indiana, period. Not Nebraska, Iowa or Wall Street. We're not interested in hybrids that perform well everywhere. We're interested in hybrids that are outstanding on the soils and in the environment we serve.
COMMITMENT: For more than 80 years my family has been committed to farmers in Ohio and Indiana and to the highest level of service and support we can give. We do what we say when we say. It's that simple. Some may call that old school but with the rapid advances and complexities of agriculture today, we think that partnership is more important than ever.
PERFORMANCE: If we don't deliver results where it matters most — helping you do what you do, there's no point doing what we do. Don't let our down- to-earth local focus fool you. When you buy an Ebberts product, you're getting leading and proven products, the same genetics and trait packages you'll get with the nationals but in hybrids and varieties carefully chosen and tested to perform right here. You're also getting a team that is fully up to speed on advances in farm management that will enable you to be more successful. In short, you'll get premium performance, without the premium.
I'd like to thank our returning customers for their business and, even more importantly, their trust. If you're considering us for the first time, I hope you'll join the team, and I am confident we'll exceed your expectations.
Sincerely,
Chris Suber
Seed Product Manager