We're Ebberts, a corn, soybean, and wheat seed and herbicide supplier based in Covington, Ohio. Our family-owned business is focused on Ohio and Indiana and we're known for having impressive seed performance within our footprint that delivers unmatched ROI potential for our customers.

We've done this because we're farmers ourselves and we appreciate accuracy and confidence in a seed and chemistry portfolio. Our seed portfolio is selected specifically for Ohio and Indiana's diverse soil types and growing environments. We know this area well and offering genetics and traits that can deliver elite yield performance is a top priority for us.
Products aside, if you're just learning about Ebberts you should know the reason we've been here for almost eight decades is that each generation of our family has given exceptional service to our customers. We're easy to reach and easy to work with. We make decisions quickly without layers of management and simplicity is one of our favorite things.

Simply stated, we think we're right for Ohio and Indiana. We're right for your farm. Our history, our products, and our family's commitment to serving our customers needs have kept us going strong in a confusing marketplace. To learn more about what Ebberts has to offer for your farm operation, stop in to one of our two locations or give us a call.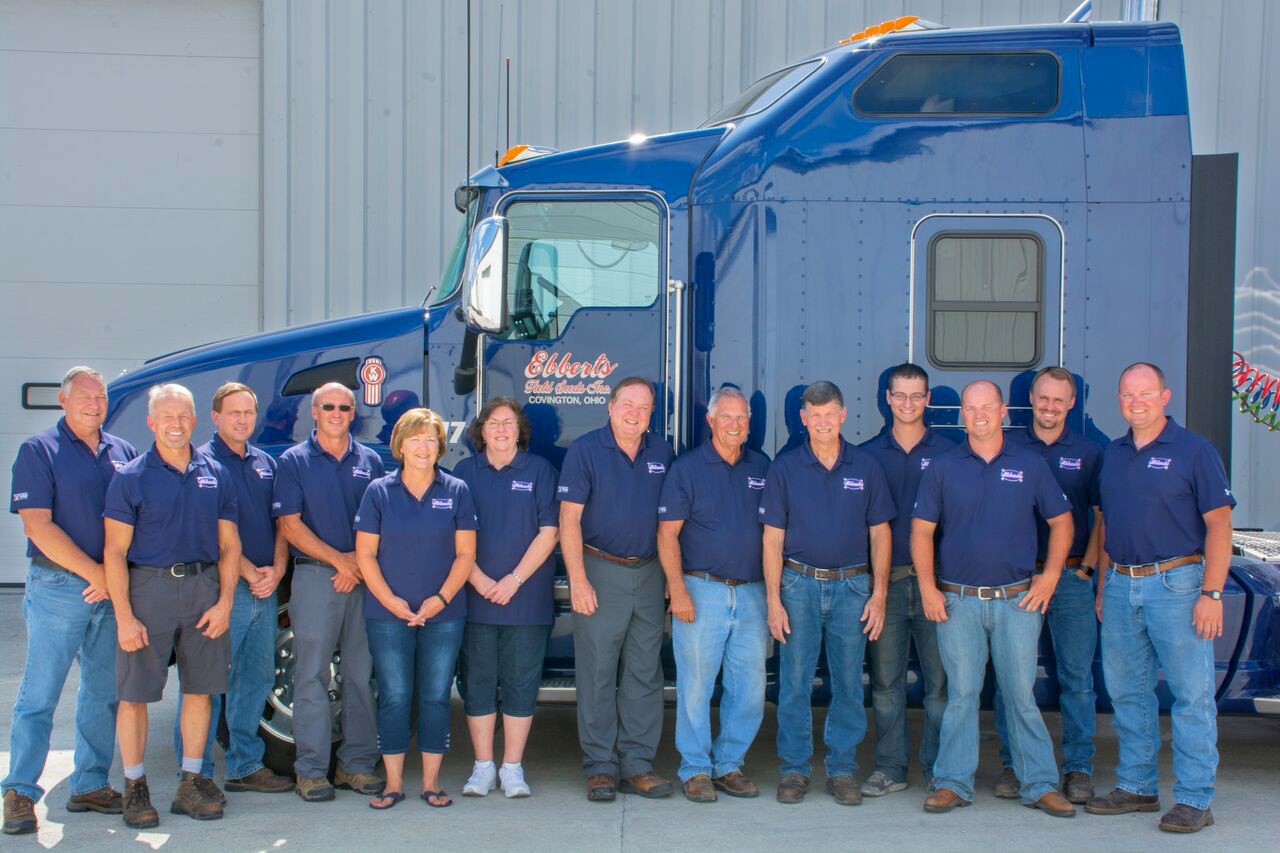 Left to Right: Rick Wackler, Mark Brandt, Doug Justison, Kenny Angle, Cindy Kenworthy, Marlene Thoreen, Owners – John Suber, Dale Kenworthy, Fred Kenworthy, Brian Miller, Brett Kenworthy, Chris Suber, Brandon Kenworthy. Not Pictured: Mark & Julie Banning