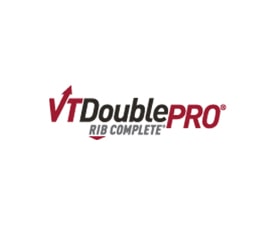 6121 VT2P RIB
MANAGEMENT & POSITIONING
Works on all soil types. Excellent fit for high yield
environments and productive soils. Shows a strong
response to foliar fungicides. Good drought stress
tolerance.
CHARACTERISTICS
ELITE TOP END YIELD LEADER plus strong defensive agronomic strengths. Semi-flex ear
type with heavy test weight and deep kernels that add yield. Very good stalk strength
and season long standability. TREMENDOUS YIELDER that really punches out the bushels.

Seed List
Additional information
| | |
| --- | --- |
| Herbicide Tolerance | GLY |
| Recommended Seeding Rate | 30-36 |
| Emergence | 2.0 |
| GDU's to Black Layer | 2750 |
| Stalk Strength | 1.5 |
| Root Strength | 1.5 |
| Drought Tolerance | 3.0 |
| GreenSnap Tolerance | 1.0 |
| Plant Height | Medium-Tall |
| Ear Type | Semi Flex |
| Staygreen | 2.0 |
| Test Weight | 1.0 |
| Drydown | 2.0 |
| Harvest Appearance | 1.5 |
| Northern Corn Leaf Blight | 2 |
| Grey Leaf Spot | 2 |
| Tar Spot | 1.0 |
| Stalk Health | 1.0 |
| Relative Maturity | 111 |