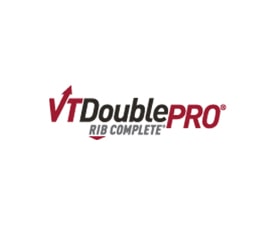 6899 VT2P RIB
MANAGEMENT & POSITIONING
Good versatility for variable soils with impressive upside yield potential
in high yield environments. Wide population tolerance, responds well to
high populations. Position on all soil types and yield environments.
OUTSTANDING stalk quality for late harvests.
CHARACTERISTICS
Our #1 selling hybrid last season, A MUST PLANT FOR 2020! Spectacular hybrid agronomics
and yield. Second to none on plant health vs. competitive hybrids in the 109 RM range.
Impressive season-long stalk integrity and harvest appearance. Semi-flex ear type with
heavy test weight.

Seed List
Additional information
| | |
| --- | --- |
| Herbicide Tolerance | GLY |
| Recommended Seeding Rate | 30-38 |
| Emergence | 1.0 |
| GDU's to Black Layer | 2640 |
| Stalk Strength | 1.0 |
| Root Strength | 1.0 |
| Drought Tolerance | 2.0 |
| GreenSnap Tolerance | 1.0 |
| Plant Height | Medium |
| Ear Type | Semi Flex |
| Staygreen | 1.0 |
| Test Weight | 1.5 |
| Drydown | 2.0 |
| Harvest Appearance | 1.0 |
| Northern Corn Leaf Blight | 1.5 |
| Grey Leaf Spot | 1.5 |
| Tar Spot | 2.0 |
| Stalk Health | 1.0 |
| Relative Maturity | 109 |