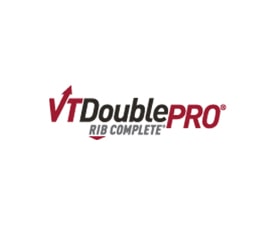 6883 VT2P RIB
MANAGEMENT & POSITIONING
Full season genetics with great drydown. Works well
in all yield environments. Impressive TOP END yield
potential that really adds bushels in favorable conditions.
CHARACTERISTICS
ELITE YIELDING GENETICS that topped our internal yield trials. FLAT OUT IMPRESSIVE
with huge yields against top competitive hybrids at the 112-114 day maturity range.
Semi-flex ear type with good grain quality. Great season-long plant standability and
tolerance to leaf diseases.

Seed List
Additional information
| | |
| --- | --- |
| Corn Trait | VT Double Pro RIP Complete |
| Herbicide Tolerance | GLY |
| Recommended Seeding Rate | 30-36, 32-38 |
| Emergence | 2.0 |
| GDU's to Black Layer | 2710 |
| Stalk Strength | 1.5 |
| Root Strength | 1.5 |
| Drought Tolerance | 3.0 |
| GreenSnap Tolerance | 1.0 |
| Plant Height | Medium |
| Ear Type | Semi Flex |
| Staygreen | 2.0 |
| Test Weight | 1.5 |
| Drydown | 2.0 |
| Harvest Appearance | 1.5 |
| Northern Corn Leaf Blight | 1.5 |
| Grey Leaf Spot | 1.5 |
| Tar Spot | 1.0 |
| Stalk Health | 2.0 |
| Relative Maturity | 113 |