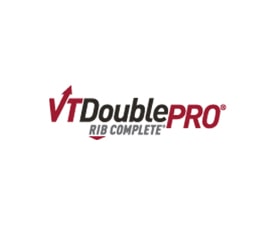 6138 VT2P RIB
MANAGEMENT & POSITIONING
DIVERSE GENETICS bred for lighter ground and stress
prone soils commonly found in Ohio and Indiana.
Impressive ability bring the yield in productive soils.
GREAT companion to EBBERTS 6899VTP.
CHARACTERISTICS
ONE OF OUR BEST all around hybrids and bred for eastern soil types. Impressive win rates in
3rd party trials dominating national brands in yield and drydown. Very good early emergence
and season-long standability. BIG ACRE type variety.

Seed List
Additional information
| | |
| --- | --- |
| Corn Trait | VT Double Pro RIP Complete |
| Herbicide Tolerance | GLY |
| Recommended Seeding Rate | 30-36 |
| Emergence | 1.5 |
| GDU's to Black Layer | 2625 |
| Stalk Strength | 2 |
| Root Strength | 2 |
| Drought Tolerance | 1.5 |
| GreenSnap Tolerance | 2.0 |
| Plant Height | Tall |
| Ear Type | Moderate Flex |
| Staygreen | 3.0 |
| Test Weight | 2.5 |
| Drydown | 1.5 |
| Harvest Appearance | 3.0 |
| Northern Corn Leaf Blight | 2 |
| Grey Leaf Spot | 2 |
| Tar Spot | NA |
| Stalk Health | 2.0 |
| Relative Maturity | 108 |